The Style Range
The Style range: Digital clocks with a choice of LED colours

Thanks to it's clear digital display the STYLE LED clock range can be read extremely quickly and easily. This ease of viewing has seen this model become popular in the healthcare, transport and industry sectors.
The advantages of Bodets LED clocks
Choice of LED colours: red, yellow, green, blue or white.
Ultra-flat 8 mm design.
Automatic winter/summer time changeover.
Range of time distribution methods: independent, NTP/IP, wired AFNOR and wired impulse.
Standard features across the range
Indoor use.
12 or 24 hour display mode.
4 brightness settings.
Power supply: mains or PoE.
Matt black injected ABS casing with wall bracket (IP30, IK02) and acrylic front screen.
Indoor use
Programming via 2 push buttons (except STYLE 10D and 10SD)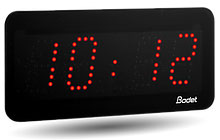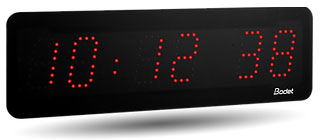 Digit height (depending on model) - 5cm / 7cm / 10cm
Optimal Readability (depending on model) - 20m / 30m / 40m
Reading Angle - 120°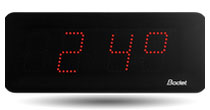 Temperature Display (selected models)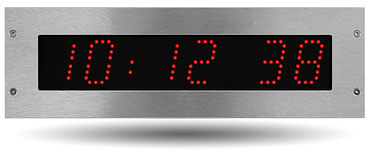 Hospital/Operating Theater Clock
Optional timer and countdown functions available using a timer keypad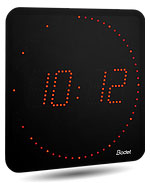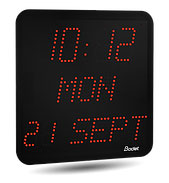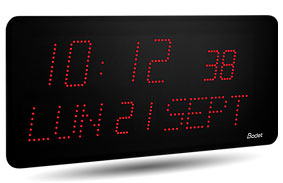 Date Display(selected models)





Choice of 5 LED Colours